Outdoor Kitchens, Fireplaces, & Decks in Bloomfield Hills, MI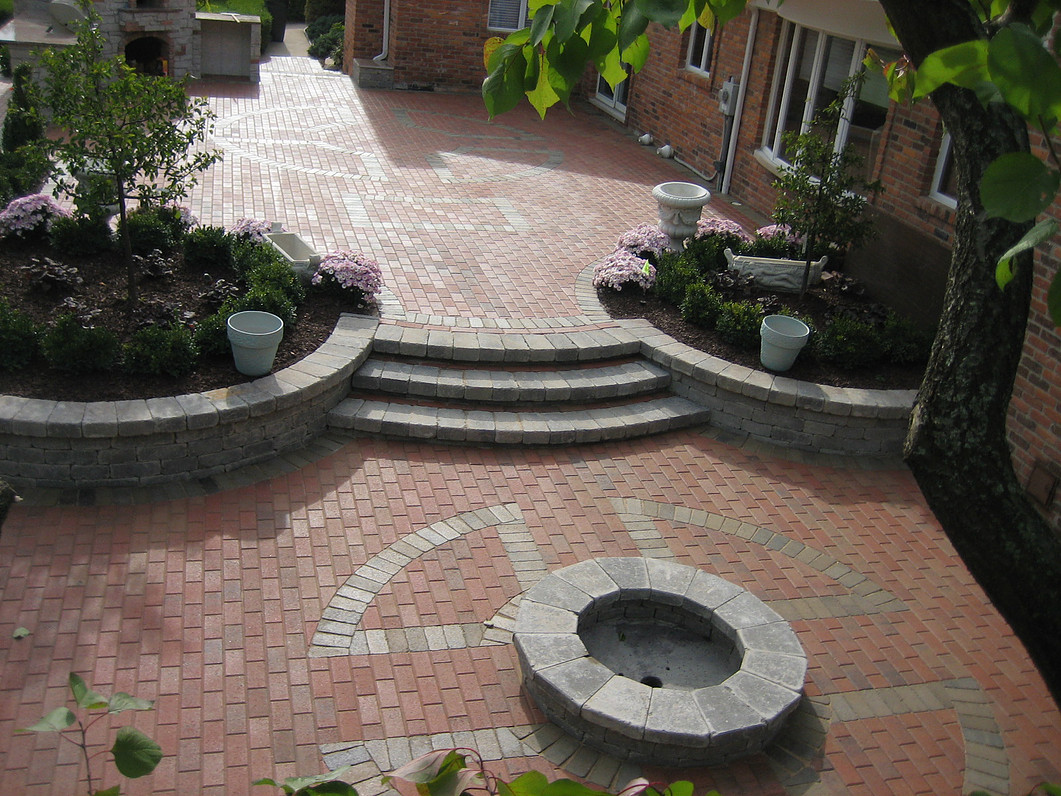 When you live in Metro Detroit, you won't want to miss out on enjoying the warm weather while it lasts.
Get the most out of the summer days by investing in your very own outdoor cooking area and entertain from the comfort of your patio with your new state of the art outdoor living space!
---
Outdoor Living Construction Services:
Pool Decks and Surroundings
Fireplaces & Pizza Ovens
Bonfire Pits
Pillars (With or Without Lights)
Water Features
Outdoor Kitchens & BBQ's
Mailboxes
Every project is custom built and tailored to the desires of our customers!
---
Pool Decks
Don't settle on the traditional concrete pad to surround your pool deck. Choose the option to upgrade your outdoor living space and invest in your very own specialty design. SDS Stone Paving will design & transform your pool space into a perfect at-home getaway!
---
Barbecue's & Outdoor Fireplaces
At SDS Stone Paving, we believe in full utilization of your yard. SDS Stone Paving will incorporate the colors, textures, and essence of your space to build the yard of your dreams - complete with built-in outdoor fireplace or barbecue. Whether this means hosting more neighborhood get-togethers, enjoying additional family time, or escaping to the backyard for some personal relaxation, the choice is up to you!
---
Outdoor Kitchens
The latest trend in outdoor living is building a fully functional kitchen into your patio, pool deck, or other outdoor area. At SDS Stone Paving, we can develop a unique, personalized outdoor kitchen design that will perfectly compliment your environment and provide you with the perfect venue to entertain guests. When summer comes in Michigan, it's important to spend as much time as possible enjoying our refreshing summer weather. What better way then with an custom-designed outdoor kitchen you and your family can enjoy for years to come!
---
When it comes to designing and building an outdoor living space in the Metro Detroit area, nobody compares to the superior service and workmanship of SDS Decorative Stone. We specialize in building outdoor kitchens, fireplaces, pool decks, and more in Bloomfield Hills, Birmingham, Franklin, Clarkston, and throughout Metro Detroit and Oakland County.

Our family owned business has been synonymous with quality hardscapes and custom stone for four generations, and we're committed to continuing to serve Southeast Michigan with excellence in all of our hardscape and landscape design services.
The trend isn't limited to the coasts or to moderate climates either. In areas that experience long, cold winters, an outdoor room with a fireplace can be a way to experience the pleasure of a late fall evening, or to take advantage of a clear... Read More...